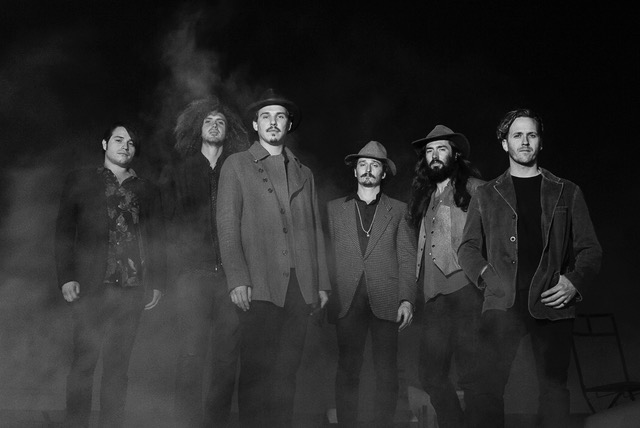 From the depths of the modern American folk movement comes The Herbert Bail Orchestra. Blending "folk-rock, countricana, and blues into one soulfully delectable dish." says Susan Hubbard of Mother Church Pew of their recently released new single 'Hometown Honey' Singer-songwriter Anthony Frattolillo leads a ten piece ensemble incorporating elements of folk-rock-Americana-blues and country music. 
"A fusion of past and present, frontier and adventure, psyche and soul. Full sounds and powerful live performances pull listeners into their timeless dimension."  says Morena Duwe of The Huffington Post. 
The Herbert Bail Orchestra's first full length album The Future's in the Past was released on vinyl record in early 2013. Kevin Bronson of BuzzbandsLA called it a "collection of gypsy folk that carves out myths of its own." Traversing from the cryptic shadows of Holy Smokes to the Western infused ballads portrayed in songs like The Nature of Things .
"Almost sounds like Tom Waits and Neil Diamond had a voice baby. Herbert Bail leaves you amazed!" said MySpoonful. 
"A danceable Wild West showdown, if sheriffs and outlaws resorted to dance-offs instead of gun duels."  says K. Beachum of Violent Success.
In 2015 the band conceived and produced a two-part music video inspired by songs from their first album. Part 1: The Nature of Things, was exclusively released on Nowness, received a Vimeo Staff Pick, was named one of 'Six of the Best Creative Music Videos' by 1.4 and won Best Music Video at the Ciclope Short Film Festival. 
In January The Herbert Bail Orchestra released a new single and music video "Chains" which premiered in The Deli. The band recently released another new single "Hometown Honey" now streaming now on Spotify. The group's sophomore album History's Made at Night will be for sale on vinyl record starting Friday 5/11 and coming soon online.