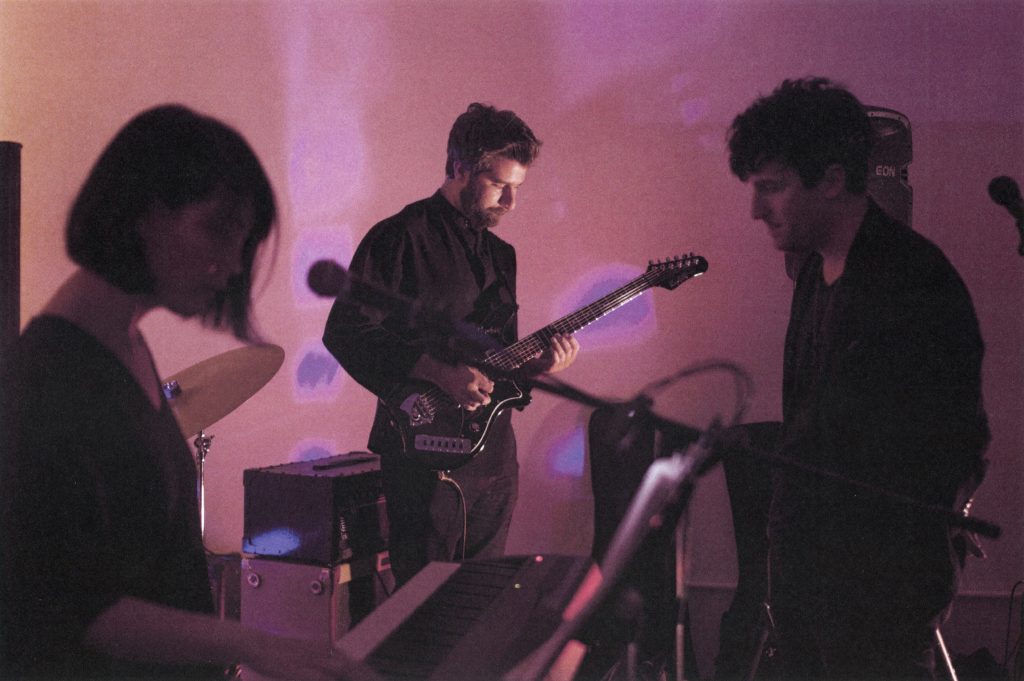 For Joris is the moniker of alternative singer, songwriter, and producer Robert Pruett. Born of timehonored suburban ennui and bedroom artist insularity, For Joris began life as a traditional singersongwriter project called The Northern Rail. A move to the Pacific Northwest altered its DNA – darker, more mystical shapes began to form in Olympia, Washington's cauldron of dark magic, radical
environmentalism, and the late-night, bleary-eyed café study sessions of a European literature student. Washington woods gave way to south London's sprawl. Influences deepened, informed by continued studies of nineteenth-century France and England's occult revival at Goldsmiths College. Urbanity demanded change; a band dissolved into a single piano, a solitary room, the soft glow of production software on screen. Daily life immersed in the pursuit of knowledge necessitated an escape into art, with the art grounding itself in pages from another time and place.
One completed thesis later (its subject, the writer Joris-Karl Huysmans, inspired the project's name), Pruett returned to California. Two years of work resulted in the six tracks of For Joris' debut EP, a simultaneous travel diary and ode to stasis called Painted Veils. The record is steeped in the dramatic and literary flourishes of Kate Bush, the pop sensibility of Depeche Mode, the baroque hues of This Mortal Coil, the aggressive weight of Killing Joke.
First single "Holly in the Reins" explores the seductive magnetism of romantic entrapment and upheaval. A male / female duet struggle to find each other in love's innavigable wasteland, responding to a far-away voice that asks "where will you hide?". "Coronation Room" evokes the melancholy of solitary travel in the gothic splendor of old Europe. Decadent art's gilded excess creeps into the music;
paint-smear synths are given shape by urgent drum machines; film samples and abstract lyrics tell a story that we can see, but not touch. Its songs pass like scenes outside a train window at night; vivid and real, but impressionistic, fleeting. Painted Veils is the sum of specific times and places, distorted into new shapes by the romance of nowhere in particular.
For Joris — "Painted Veils"— Release date: June 1, 2018
[bandcamp width=100% height=120 album=3855521757 size=large bgcol=ffffff linkcol=0687f5 tracklist=false artwork=small]