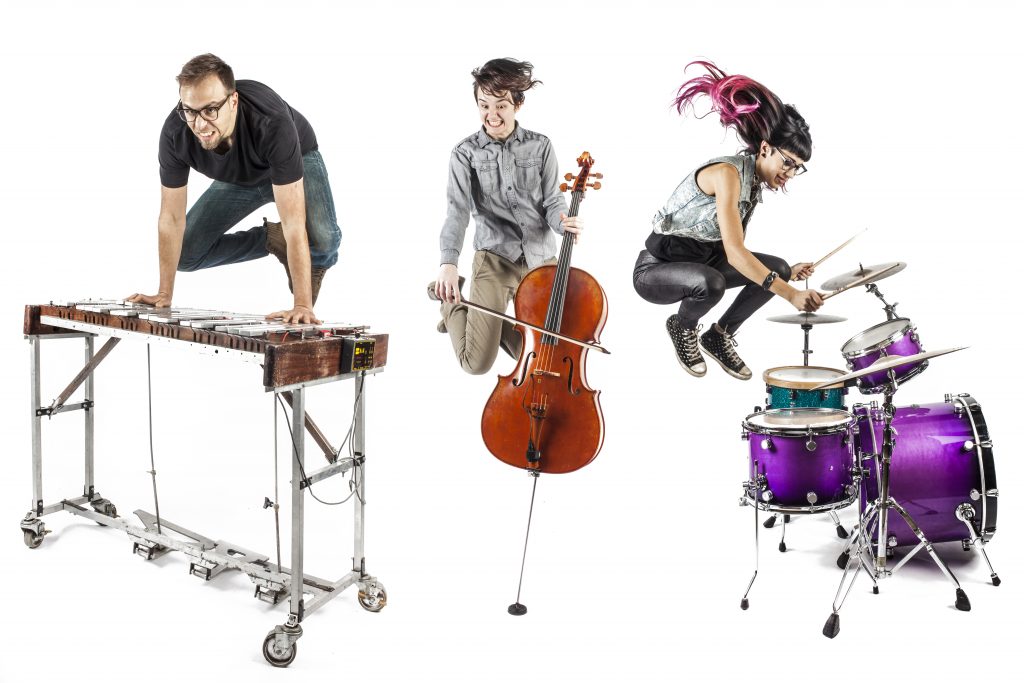 Human Ottoman is a cello, vibraphone, drum-set power trio!
Human Ottoman is Susan Lucia (drums), Julian Kosanovic (cello), and Grayson Fiske (vibraphone). After meeting in Oregon as music school misfits, they joined forces, quickly creating a repertoire of raucous, rhythmically dynamic music which combined their enthusiasm for music of all cultures with classical backgrounds and modern genre-mashing-jazz sensibilities, characterized most of all by their unique instrumentation.
Their first album, aptly named "Power Baby" was independently released in 2014, and received an Independent Music Award in the "Instrumental" category. Their second full length record, Farang, was released in August, 2015. Since then, they have been actively ear-pillaging throughout the west coast. From brain-crashing cello solos and atomic vibraphone drops to drum solos that scholars are still struggling to understand, Human Ottoman is bringing polyrhythmic rock to the masses.