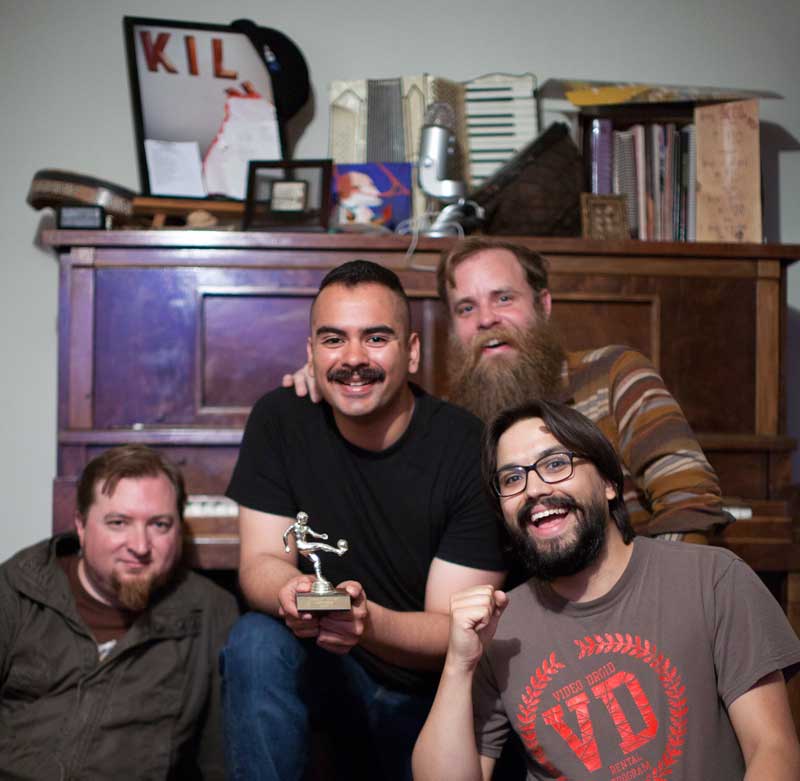 Dogcatcher is an indie band influenced equally by vintage soul music, folky Americana, and contemporary hip-hop beats.  Based out of San Jose, in the south-side of the San Francisco Bay Area, Dogcatcher has released the groove-driven record "It's Easy" in 2012, preceded by the more acoustic "KILR" in 2011.
After after a stint with the Marines in the Iraq war, Andrew Heine chose the artist's path, going as far as to live out of his car in San Diego, selling his paintings for burrito money.  Andrew formed Dogcatcher during that time in San Diego, eventually relocating to the SF Bay Area and releasing the debut album "KILR" in 2011.  During the process of recording "KILR", Andrew picked up drummer Ramon Esquivel.  Although Jared Milos had initially played trumpet and trombone on selected tracks on "KILR", he quickly stepped in to fill the bass guitar spot in Dogcatcher shortly after the record's release.  
Having played 3-hour sets at the local dive bar, Dogcatcher moved into a more groove-oriented mode, which is represented on their second record "Be Easy," released in 2012.  Dogcatcher picked up kindred spirit/guitarist Colin Hayes (Owl Paws, Girl Named T) in 2013. 
The boys have logged many hours at Hellam Sound in Oakland, CA with engineer Aaron Hellam (Finish Ticket, Picture Atlantic, Rin Tin Tiger), working on their third record.  New music will be released Summer 2016.
Dogcatcher has taken their hybrid of folk rock and hip-hop beats to audiences at the Fillmore Poster Room, Slim's, The Elbo Room, Bottom of the Hill, The Ritz, The Blank Club, The Art Boutiki, San Pedro Square and many other great venues.
Dogcatcher was chosen twice as one of the top-20 local bands in the Bay Area by Modern Rock radio station Live 105 in 2012 and 2013, and has played acoustic sets in the Poster Room of the legendary Fillmore during performances by Tweedy (Jeff Tweedy of Wilco), Haim, The Eels, Spiritualized, The Dandy Warhols, Conor Oberst (Bright Eyes), Sharon Jones & The Dap Kings, and Crosby, Stills & Nash.
Stream Dogcatcher's current releases for free here: